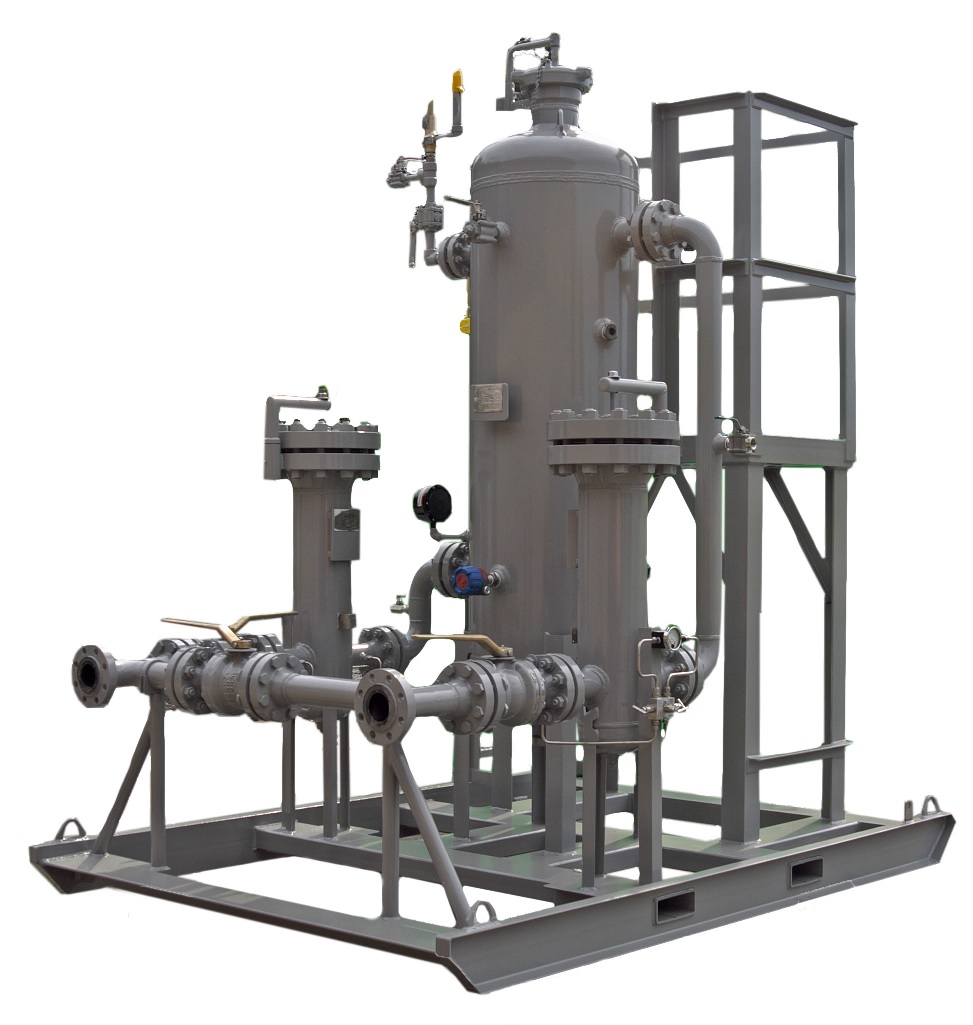 The New All-In-One Portable Natural Gas Drying System
As the industry leader in deliquescent drying technology, Van Gas Technologies has designed a new
portable solution for natural gas dehydration. This complete PLD skid package, is the perfect solution
for jobs on the go. The Gas Pak PRO is custom built to your natural gas dehydration needs. Start by
filling out the application specifications and then select your options. We will do the rest.
Completely portable forklift accessible skid
Custom built to your specifications
PLD Series Dryer with hammer union closure
OSHA Platform, ladder and dual swing safety gate for safe and easy desiccant refilling
Afterfilter
No moving parts, no electricity necessary
10 year deliquescent dryer vessel warranty
Prefilter
Davit Closure for Filters
Magnetrol Level Switch
Modco Closure For PLD Dryer
Pressure Gauge
Purge Vent Valve
PDI with Isolation Manifold
Jerguson Liquid Level Gauge
Relief Valve Assembly
Emergency Bypass Piping and Valves
Standard flows from 15 MSCFD to 14 MMSCFD
Standard pressure ratings of 280 PSIG, 720 PSIG, 1450 PSIG